The Impact of Covid-19 on Mental Health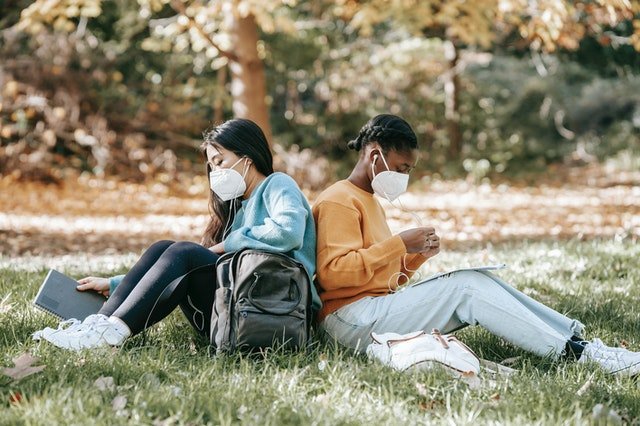 Many people sought a nurturing effect of nature during COVID-19
The outbreak of the global pandemic that occurred at the start of 2020 has forced many people to work from home. People who switched to working from home due to COVID-19 experienced an impact on their mental health and well–being. Bereavement, loss of income, fear, not being connected to colleagues and preventative measures like quarantine have proved to be difficult to deal with.  
Impact of working from home during COVID-19  
Although standard home working has its benefits, lockdown-enforced home working can have a significant impact on the mental and physical health of a person. A recent survey by the Royal Society for Public Health revealed that 67% of people who worked from home during COVID-19 felt less connected with their colleagues, and 56% saying they found it harder to stop thinking about work. However, more people felt standard working from home was better for their well–being through avoiding the commute.  
Using nature as an escape
Spending time outdoors boosts our health and well-being. We feel energised and happy for days, after spending time on a beach or amongst nature. The national lockdowns were a harsh reminder of that. As people were not able to leave their houses, unless it was considered essential or was a part of their daily exercise, they had to find a way to cope with the mental pressure or find a way to relieve stress.  
As a result, we saw many people seeking a change of scenery by turning towards nature to help them release mental pressure and take their mind off work.  
Outdoor activities such as walking and cycling became more common amongst people. The lockdowns also gave people more time to connect with their pets in parks and open spaces. Litter-picking walks also became more common as they allowed people to clear their mind by being amongst nature whilst helping the environment at the same time. People who owned allotments were able to utilise them to escape from indoors and help reduce stress levels. The lucky ones had more time to sit in their back gardens and appreciate the nature around them. 
The strong connection between being around nature and having lower stress, anxiety, and depression levels cannot be underestimated. Therefore, it was only natural that many people decided to bring nature within their homes. Social media was full of people buying flowers or potted plants for their homes or growing flowers and vegetables on their window sills to help improve their mental health.  
Many people who did not own a garden, or have any outdoor space where they could carry out some gardening, decided to grow plants inside their homes instead. Some parents thought of gardening as a great way to keep their children entertained during the lockdown, as schools were closed, and as a result the sales of fruit and vegetable seeds, bulbs and indoor plants significantly increased. One plant store claimed its sales had increased by 500% during lockdown and the well-known DIY chain store said the number of fruit and vegetable plants purchased had risen by 45% compared with the same time the previous year.  
From this, it is clear to see that people are naturally drawn to nature in tough times. Simple things like tending to a house plant, planting fruit and vegetables, smelling flowers plays a huge part in improving people's mental and physical health and gives people a sense of happiness and hope during a challenging time.
Looking for a job or looking to hire?